Bemidji, Minnesota — It's a cold and freezing rain kind of evening in the small northern Minnesota city of Bemidji.
It's 7pm and a handful of metal heads mixed with rockers and even a Juggalo crew are starting to show up at a small downtown bar that is usually fairly quiet on weekdays. The streets are slick and the sidewalks are covered with a sheet of ice. Two big RV's with trailers in tow are parked right out front of the venue.
There is a sense of heat coming from inside Toddy's Pub and Grub. Tonight, (hed)p.e. along with Sin7 are set to play here.
(hed)p.e. are a legendary band in my mind. I have seen them open shows in small venues to shutting it down on huge festival stages during the "Nu-Metal" era. I was never sure what genre (hed)p.e. fell into as they have a pretty diverse mix in their sound, from heavy to rap/rap-core to a radio rock sound. (hed)p.e. are definitely a style of their own.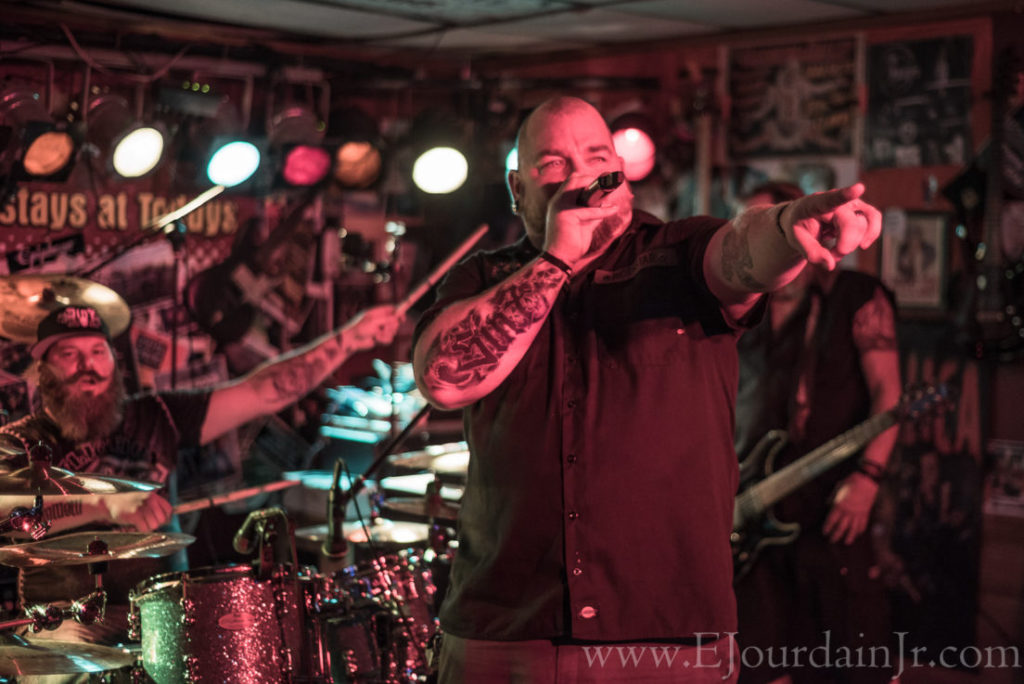 Sin7 takes the stage first. They are an independent hard rock/metal band hailing from Minneapolis. They have a powerful stage presence and the music definitely puts you in a moshing mood. Unfortunately, in Bemidji the moshing usually never gets going until closer to closing time, so no moshing occurred during their set. On the other hand, the headbanging was plentiful and the bands merch lady made the night pretty interesting by running around in what appeared to be a wardrobe straight outta' Rocky Horror Picture Show while whipping random spectators with a bondage strap.
This venue holds maybe 200 patrons at max capacity. Somewhere around 150 people were there and the place was packed. That is pretty damn good for this area especially factoring in the weather and being midweek. In such a small venue, an awesome intro is not possible. But (hed)p.e. doesn't need that anyways and frontman Jahred simply comes out and greets Bemidji and the band kicks off a funky set.
The band has reinvented a few of the old school songs with a smooth reggae sound which was actually very fitting and updated. It was cool to hear the old stuff but with a new take. The band does lay down some heavies for the fans, of course. A wooden gate acts as a barrier in front of the stage and monitors. The wooden barrier is easily moved by the ambitious thrashers who are standing right up front. A moment of animosity erupts and a monitor appears to get flipped over, the road crew is quick to set it back and finally a mosh pit breaks out. (hed)p.e. had came, saw and conquered Bemidji.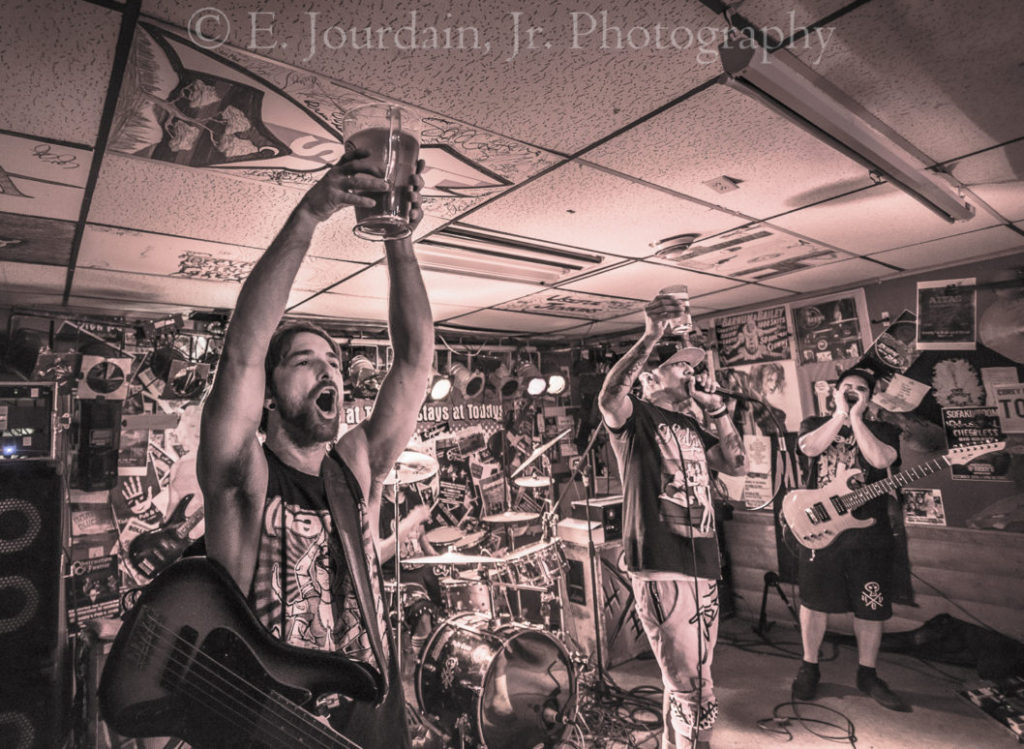 Other notable highlights include: Metalheads and rockers moshing, Juggalo's moshing and also dishing out smoke, bondage merch lady dishing out whippings, a female fan dishing out an entire verse with (hed)p.e. on "Amerikan Beauty" so flawlessly that Jahred hooks her up with a free shirt, and (hed)p.e. bassist chugging a pitcher of a local brew. This show was insane and it was beautiful.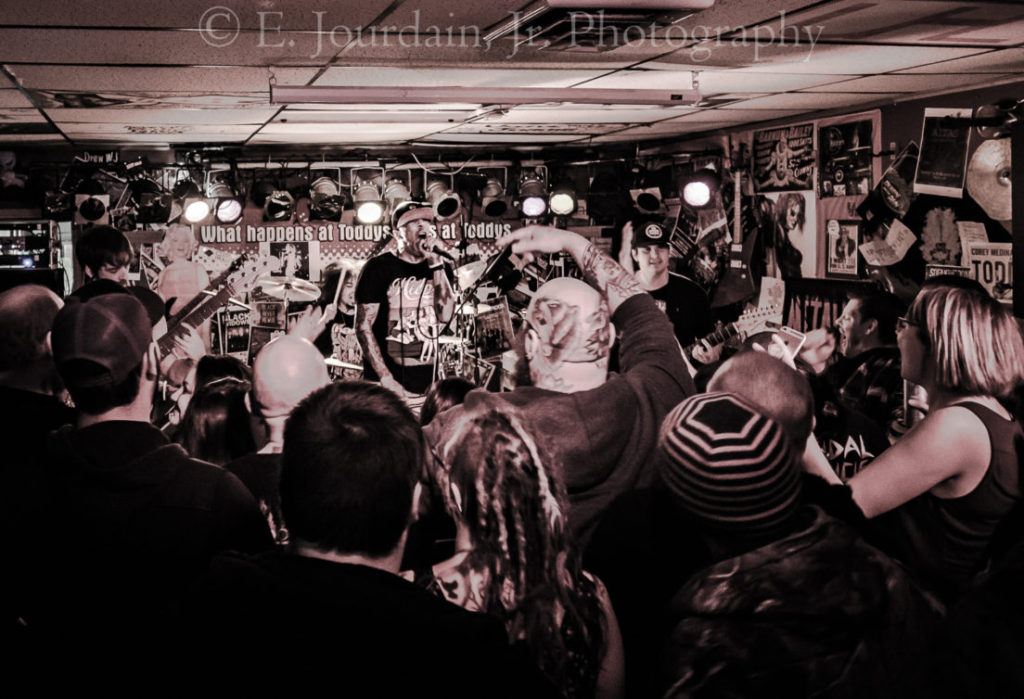 Go see (hed) p.e. whenever you can! Tour dates and more here: (hed) p.e. on Facebook
Also give Minneapolis locals Sin7 a listen, I can totally foresee myself singing along to their music and I'm sure they'll be on my regular rotation soon: Sin7 Official