Bemidji, Minnesota — An evening of non-stop hard rock kicked off with The Dead Deads opening the show. The Nashville four-piece comes out swinging with X's over eyes and aliens on stage. The Dead Deads began as an all-female roster in 2014 and have since undergone a small line-up change. The band definitely has a nice mix of styles that they showcase well in their live performance. Their set seemed to go from rock to punk as the night went on.
With only a few years into their young career, The Dead Deads are scoring some amazing gigs and the exposure is only growing. The co-headlining vocalists Lzzy Hale of Halestorm and Corey Taylor of Stone Sour both gave nods to the band during their sets acknowledging that The Dead Dead's were "family" and you can see the relation in the stage presence.
Give The Dead Dead's a listen right HERE!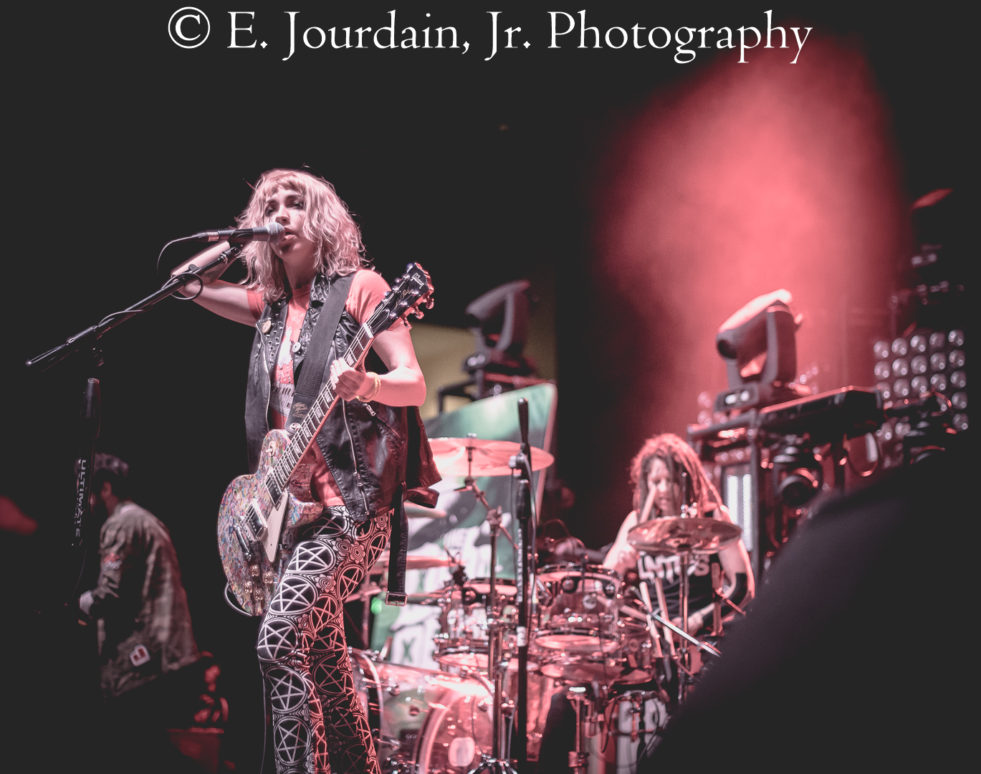 Halestorm kicks off their co-headlining set hard and keeps the pace rocking for several songs. Mid-set, the lights dim and the crew wheels out a white grand piano. Lzzy Hale takes the stage solo, grabbing a seat at the keys and goes into "Someone Like You" by Adele. The crowd lights up the arena with cell phone flashlights. The piano cover sets up a perfect time for the band to go right into a 2015 hit "Dear Daughter" off the Into The Wild Life album. Cell phones stay lit and a sing-along is activated.
Halestorm gets back into the rocking, a few songs later, Arejay Hale has his time to further shine with an insane drum solo.
This was my first time seeing Halestorm live and I was left as impressed as I knew I would be.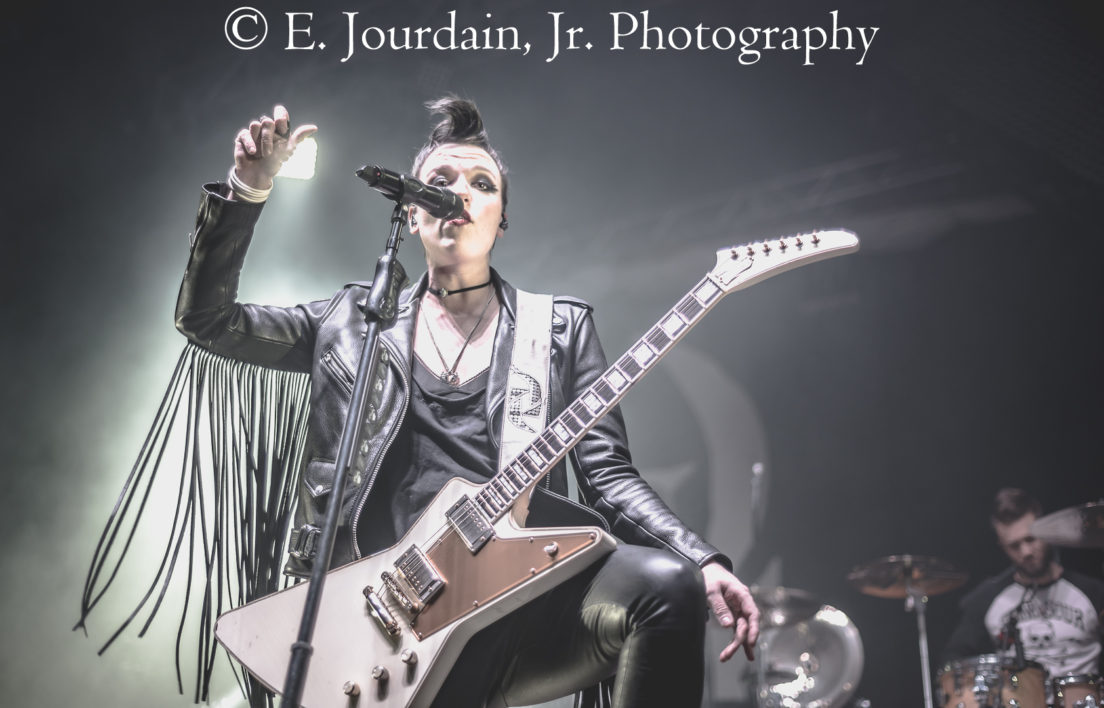 I wrote about a Stone Sour experience back in September of last year. I had mentioned that their energy will stick with you for a good time after the show. After witnessing them again, I can say the same holds true. Stone Sour releases a sort of energy that is absorbed by the entire crowd. You can tell that Corey Taylor truly feels his music and performance, and his frequent ear to ear grins on stage are very contagious. Their music is hard enough to mosh to, but it's also perfect for just kicking back and singing along to.